WELCOME TO TRIESTE
The pleasure of relaxing
HOTEL ALL'ARCO TRIESTE
In the historical centre of Trieste, next to one of the most beautiful squares in Europe – piazza Unità d'Italia – lies the 'Hotel all'Arco. It will offer to simple and genuine atmosphere, both welcoming and intimate at the same time.
Totally renewed and with to new management, the Hotel meets the needs of who wants to spend to pleasant holiday in the heart of Trieste, or is in town to work or is simply passing by the city.
Some of its rooms offer to wonderful view on the Arco di Riccardo, the inestimably beautiful and poetic Roman arch.
The comfortable location of the Hotel makes all the main city attractions easily reachable by feet:
5 minutes to reach the Roman Theater and Cattedrale di San Giusto;
5 minutes to reach Piazza Unità d'Italia and dalle rive cittadine;
2 minutes to reach the bus stop, to catch different buses getting to many locations in Trieste, including the railway station (8, 24 and 30 lines)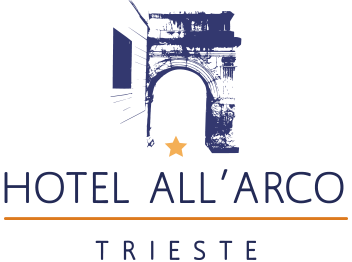 Reception and concierge service (from 8.00am until 08.00pm).

Multilingual Staff (languages spoken: English, German, Spanish)

All our rooms are equipped with a paid minibar service. The Hotel offers a welcome kit.
Breakfast possible for an extra payment

Facilities and a room for wheelchair people

Map of Trieste and information about the city

At the check-out, all Rooms are disinfected and sanified with a certified ozone machine.
HOTEL ALL'ARCO
Into the Rooms
HOTEL ALL'ARCO
Contact us!
Our multilingual Staff will be glad to help you and answer all you questions.